Small batch herbal medicine
Made with love, intention, and respect. Gifts from the foothills of the Appalachian Mountains.
From our Customers
Everything you need in a salve

"This stuff is the BOMB! My family has been using it for years and we will keep coming back for more! It's tough enough to work out those cracked winter knuckles, but gentle enough to use on irritated toddler skin."
-Willow

Ripple Healing Salve

Transformative!!

The Sage Smudge Spray is amazing! Great for instant relaxation, calmness, and clarity of thought. It's transformative and I will always be keeping it nearby.

-Major

Sage & Spirit Smudge Spray

Use this instead of any "pain relievers"!

"This tincture is our go-to for headaches and migraines. I take this tincture and lay in the dark for a couple of minutes, my headache starts melting away. So so good."

-Debra

MindBender Migraine Tincture
These statements have not been evaluated by the Food and Drug Administration. This information is not intended to diagnose, treat, cure, or prevent any disease.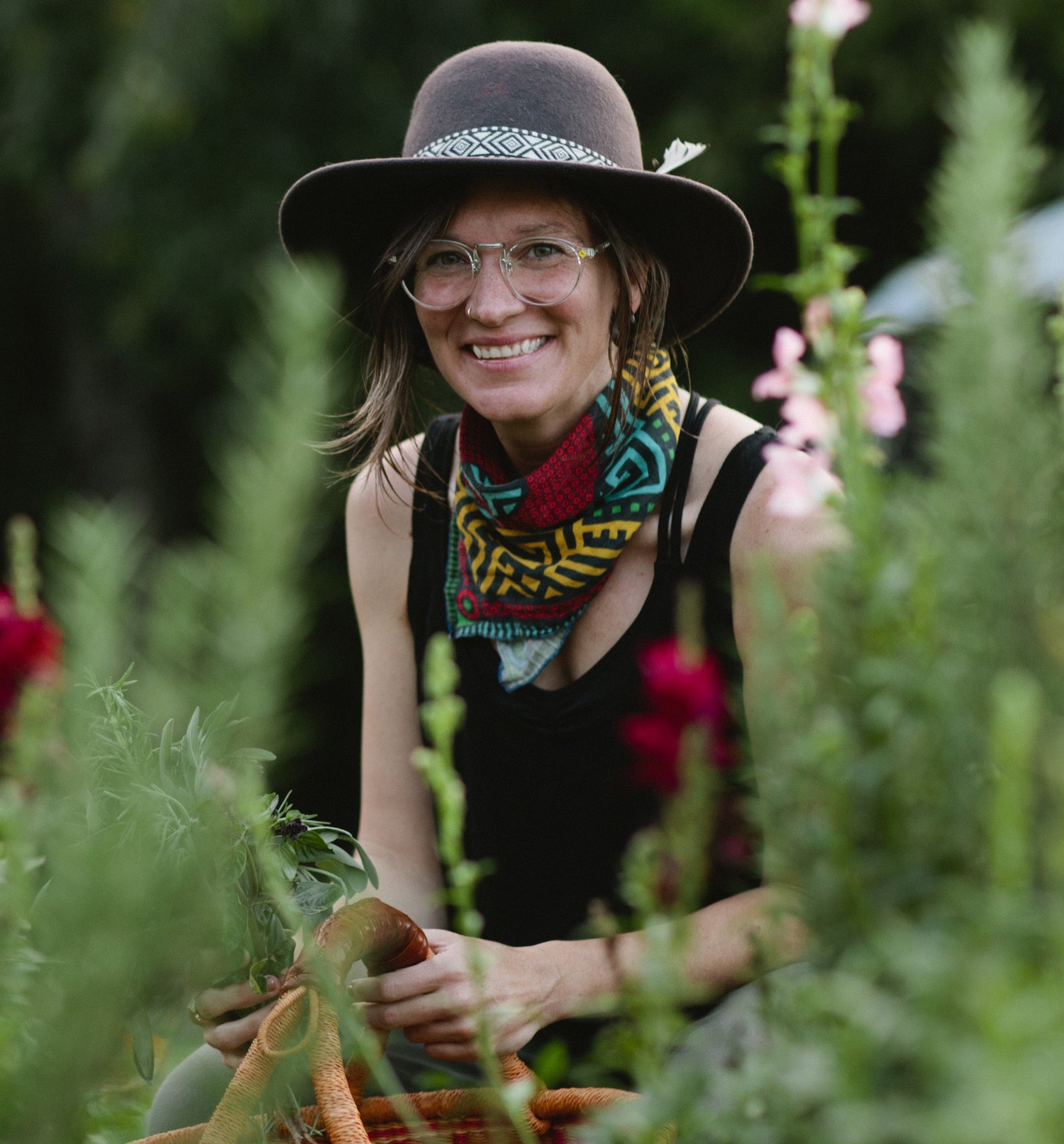 Meet the Herbalist
Welcome! My name is Lesley Vernon; I'm the founder and formulator of Appalachian Alchemy. I create small-batched, potent herbal products using Wise Woman traditions and intuition. I believe plant medicine connects us back to the land, our roots, and back to a more simple place of love.

Nearly all the plant material I use to formulate products is from my garden and organically grown or wildcrafted. Each herb is harvested at peak potency and carefully crafted into safe, simple, and effective herbal products.
Learn More