Regular price
Sale price
$22.00 USD
Unit price
per
Sale
Sold out
DOUBLED EXTRACTED Disease fighting, immune boosting mushroom
Turkey tail is best known for its immunomodulant polysaccharides, which are used fight infections and increase the activity of innate immune function. It has been shown to be particularly helpful to those with cancer, helping to protect against the side effects of chemotherapy and radiotherapy, and to those with chronic fatigue syndrome. 
This mushroom also contains a polysaccharide peptide (PSP), which can help support the management of an inflammatory response at the cellular level. Turkey tail can be helpful during times of infections and inflammation  in the digestive, urinary, and respiratory systems. 
If you're new to turkey tail mushroom consumption, it could take your body up to three weeks to experience health benefits as many supplements are bioreactive and it takes time for your body to assimilate. 
Suggested Use

Shake well. Take 75-150 drops 1-3 times a day or as needed, on its own or by adding to water, juice, or tea.
Warnings

As a general precaution, individuals using immunosuppressive drugs should use turkey tail under the guidance of an experienced practitioner.

Consult expert medical advice before using during pregnancy or while breastfeeding. Keep out of the reach of children.
Share
View full details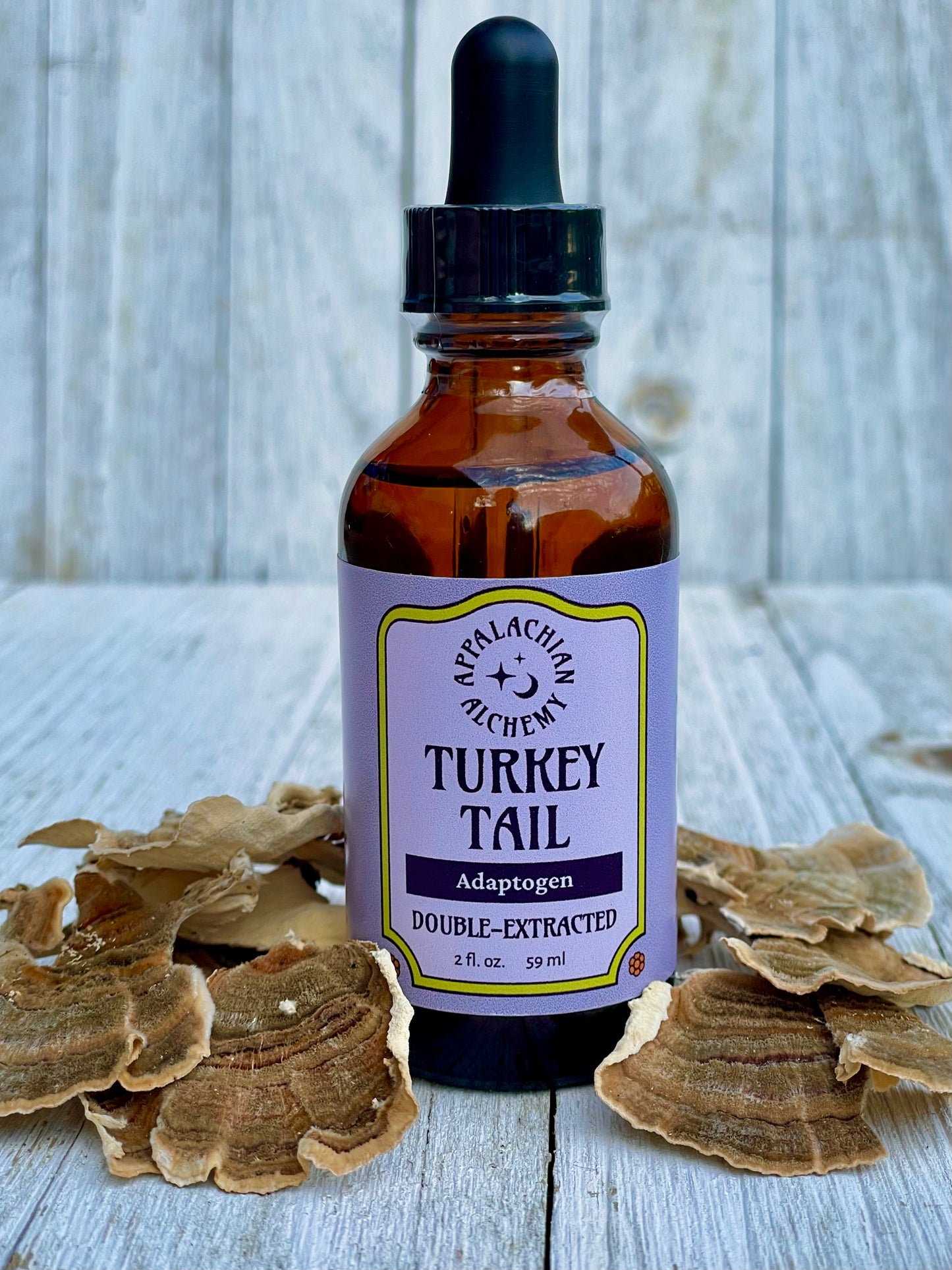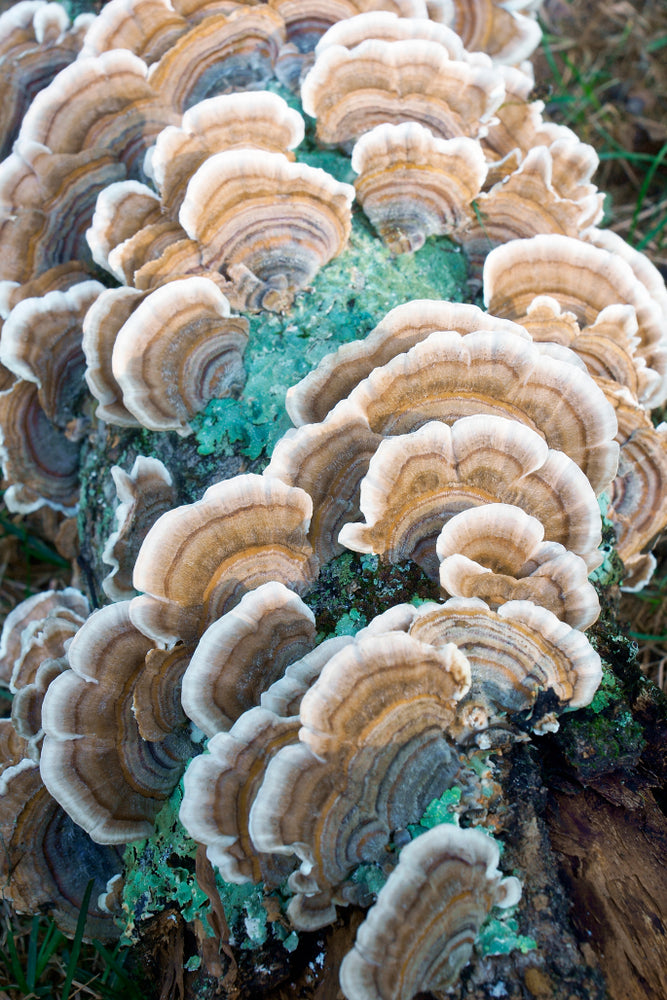 The statements on this page have not been evaluated by the Food and Drug Administration. This product is not intended to diagnose, treat, cure or prevent any disease.